FOWL PLAY FOWLER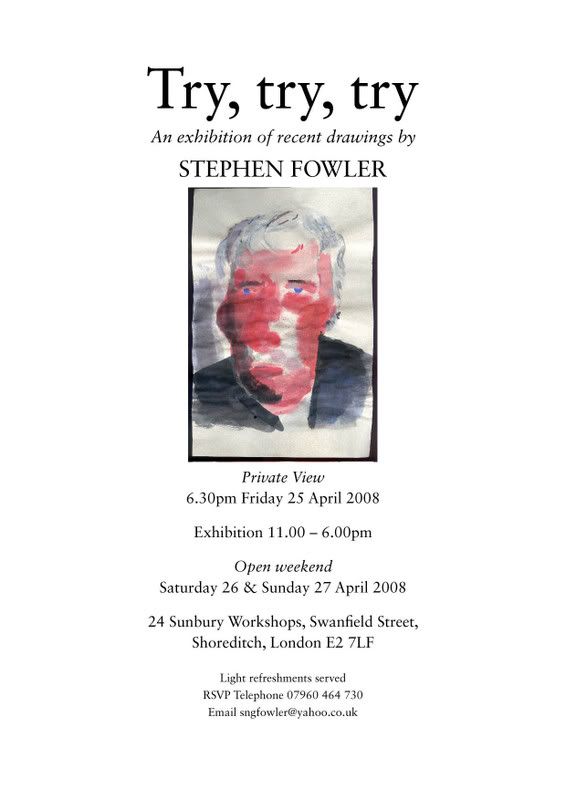 This is Nervous' exhibition poster. I know I am going to love the exhibition already.
Here is a banana picture that Fowler gave me and I post another picture on the blog before - a red screen print on yellow paper...
Here is a picture of it with a half full bookshelf.
Anyway the guy on the exhibition poster - I suspect it isn't - but it reminds me very much of Stephen Fry the Tea Man with Bipolar Mood Disorder. That is neither here nor there as I shall being going to the exhibition to see Nicky Noo Nah Noodles and Superduck and whoever else I should bump into. WONDERFUL. Light refreshments - hmmm - probably Gingerbeer from a plastic bin or tea served from giant 50's Urns... hmmm... What will it be this time Fowl Play?
xx Lektrogirl
Labels: Art, Exhibition, Nervous Stephen